Going down to Inspired Villages nestled in Ledian Gardens was an amazing experience for the TED Alert team. We had the opportunity to trial our care tech, including our fantastic 4G watches and 4G emergency buttons with the best GPS system software available. Our goal was to test the technology with the residents and the charity arm of the retirement home group: Inspired Friendships. The response we received was outstanding, and we couldn't be more thrilled about the results!
As we arrived at Inspired Villages, we were greeted by the lovely staff and residents who were all excited to meet us. Wendy from Inspired Friendships was incredibly helpful. Albert, the retirement home manager, showed a keen interest in our technology, especially when it came to aiding the residents in feeling safer outside.
During the trial, we had the opportunity to talk to some of the residents and learn more about their lives. It was incredible to hear about their experiences and what they enjoyed doing in their spare time. We were happy to offer them peace of mind and the ability to live their lives and enjoy their hobbies no matter their age.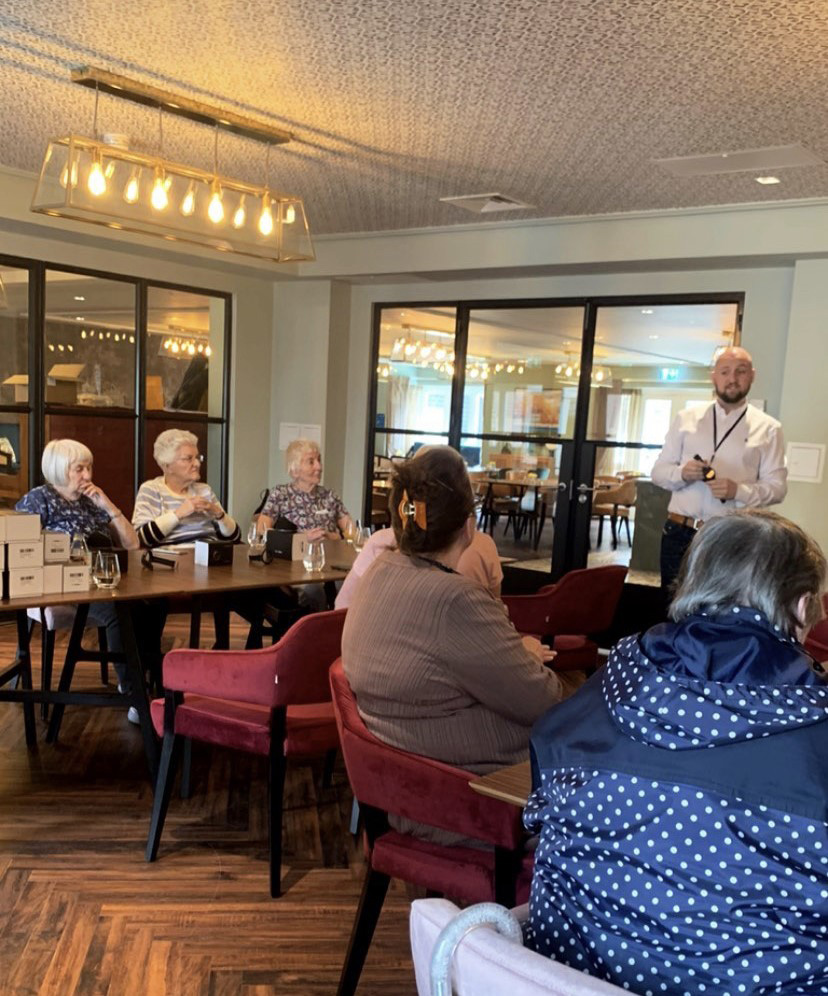 The 4G watches and 4G emergency buttons were a big hit with the residents. They loved how easy they were to use and how they made them feel more secure. The GPS system software was also incredibly accurate and helped the residents feel more confident when going outside.
The Inspired Friendships charity arm was equally impressed with our technology. They were excited about how it could improve the lives of the residents and help them feel more independent. We are looking forward to the next stage in a month after the trials and can't wait to see the positive impact our care tech will have on the lives of the residents.
Overall, our experience at Inspired Villages was fantastic. We loved talking to the residents and staff; everyone was super inviting. We are incredibly grateful for the opportunity to trial our care tech and are excited to continue working with Inspired Villages to improve the lives of the residents. With our technology, we hope to provide peace of mind and empower people to live their lives to the fullest, regardless of age.