FIREXO

FIRE

EXTINGUISHERS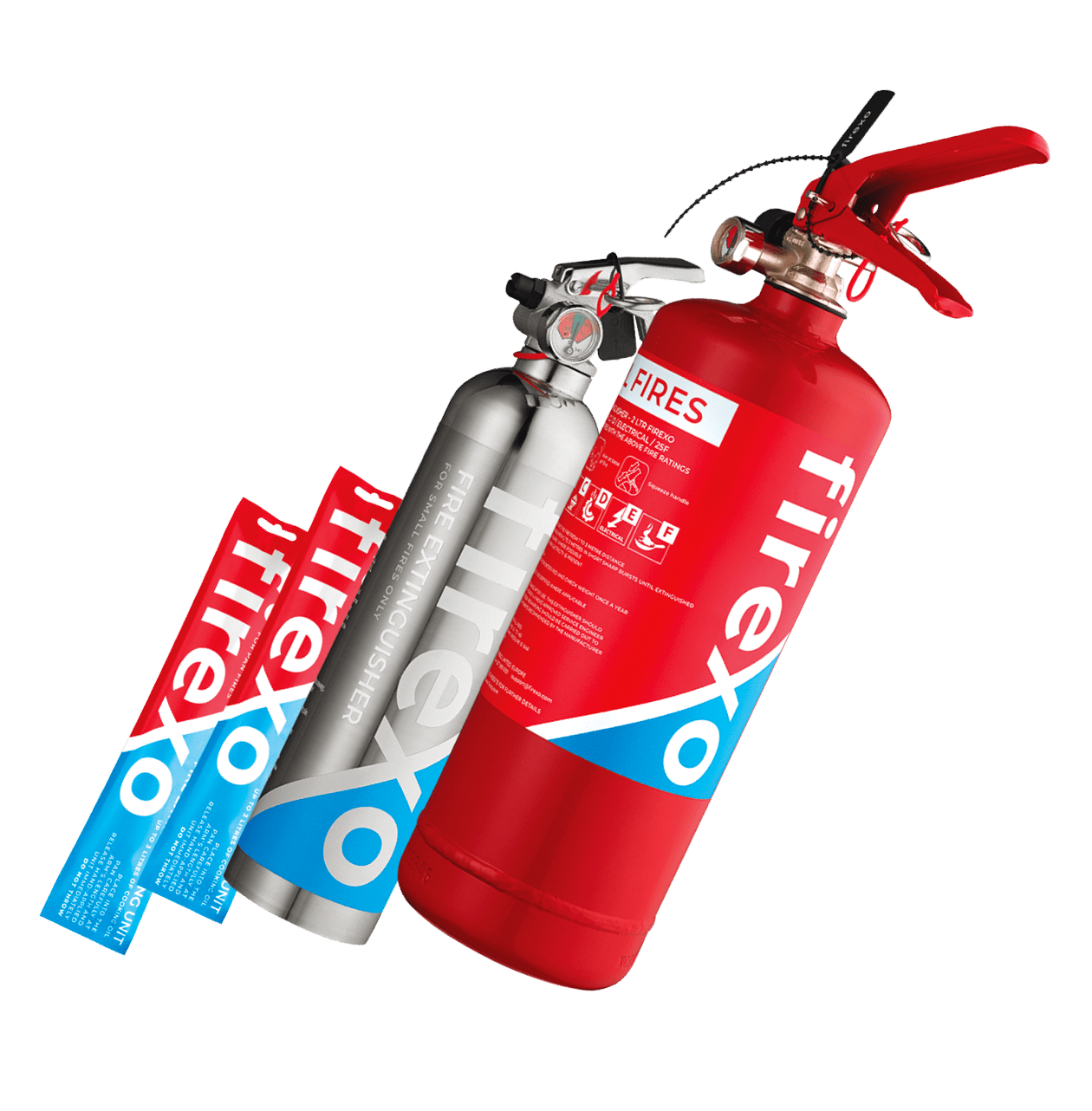 Firexo is a more environmentally-friendly easy to use ALL in one fire extinguishing solution, making it the perfect domestic fire extinguisher to protect both home, family and belongings.
Extinguish any type of fire with one extinguisher
Removes the uncertainty and confusion of which type of extinguisher to use on different types of fire.
Protect people and places
Speed of extinguishing reduces likelihood of injury, minimises unnecessary damage to property and most importantly helps save lives.
Eco safe and more environmentally friendly
Firexo is made of natural ingredients and unlike powder fire extinguishers, is safe, non-toxic, biodegradable and environmentally friendly. Firexo also offers much easier clean-up than other types of extinguishers. After the trauma of a fire being extinguished, worrying about anyone being exposed to harmful chemicals is the last thing anyone wants. Using the wrong type of extinguisher on the wrong class of fire can have disastrous results. Firexo removes any confusion or worry about which home fire extinguisher to use on which type of fire..
TED ALERT APP
Simple to use, easy to navigate, download the app to manage your device and get instant location information.
OUR PRODUCTS
Moveable, portable solutions that allow you to roam, wander, commute, stroll, run or explore to your heart's content.
GET IN TOUCH
Contact us today and one of our friendly expert advisors will help book the services you need.