What inspired you to start this charity and what motivated you to work with the elderly?
Before Covid I never really thought about how loneliness can impact people, especially the older generation but seeing it firsthand was a massive eye-opener. I had just lost my job due to the pandemic so I went to work in a care home called Cornford House as an Activities Assistant. Residents were socially distanced, floors couldn't mix together and family visits just weren't the same when you had to wear gloves, and masks and sit in between a big plastic screen. Seeing how lonely and unhappy residents were got me thinking. There must be so many elderly people in the community alone without anyone to talk to, not even carers.
How has your charity helped combat loneliness in the elderly population, and what specific programs or initiatives have been most successful?
Often it's the most simple, easy projects that are the most powerful and provide the most impact on people who are experiencing loneliness. Truly, all these people want is to have a place within society and for someone to have a genuine interest in them. We organise bi-weekly coffee mornings to give older people a place to come to make new friends and build their own social network within their local area. Essentially, a chat, a cuppa alongside a slice of cake… it's pretty simple!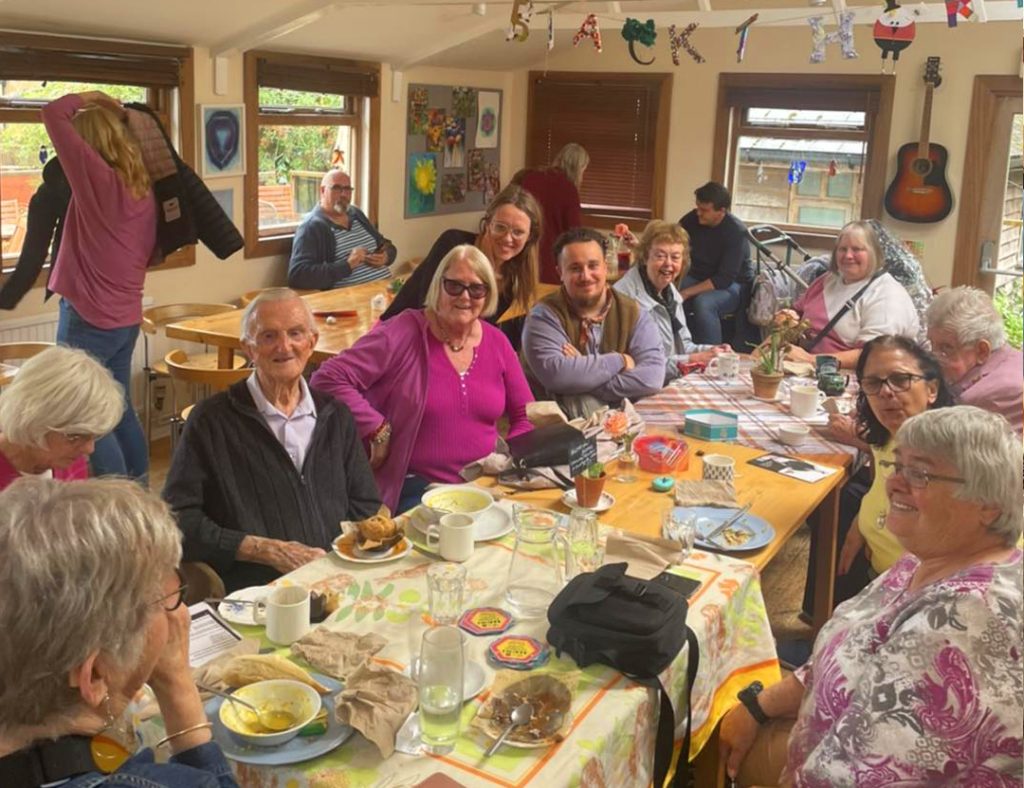 How has the COVID-19 pandemic impacted your charity's operations and the elderly population you serve?
In your experience, what are some of the most common causes of loneliness in the elderly, and how can individuals and communities address these issues?
Covid has meant that some of the older community are worried about socialising with others, even if there are services available in their local area. When the media has constantly highlighted the impacts of Covid on elderly people its difficult for them to reintegrate into the community when you have been that this integration is risky.
What are some of the biggest challenges your charity has faced in helping the elderly, and how have you worked to overcome these challenges?
Loneliness and social isolation can often stem from the loss of a loved one. When you lose someone that you have spent your entire life with it's easy to shut yourself away and not want to engage with the local services that can help. From our experience, getting out and finding services in the early stages of this grief is the best way to avoid feeling like you're dealing with everything on your own. My advice is if you know an elderly person who is going through a similar situation don't be afraid to talk to them and ask if they need any extra help.
How do you ensure that the elderly people you work with feel heard and understood and that their individual needs are being met?
One of the biggest challenges facing elderly people is transport barriers. Cuts to rural bus routes and expensive transport providers can mean that people simply can't afford to get the services they need, especially if they have additional health needs. This also affects us, grant providers often don't want to provide funding for projects that include transport costs and with the cost of living crisis, volunteers just can't afford to be as generous as they once were.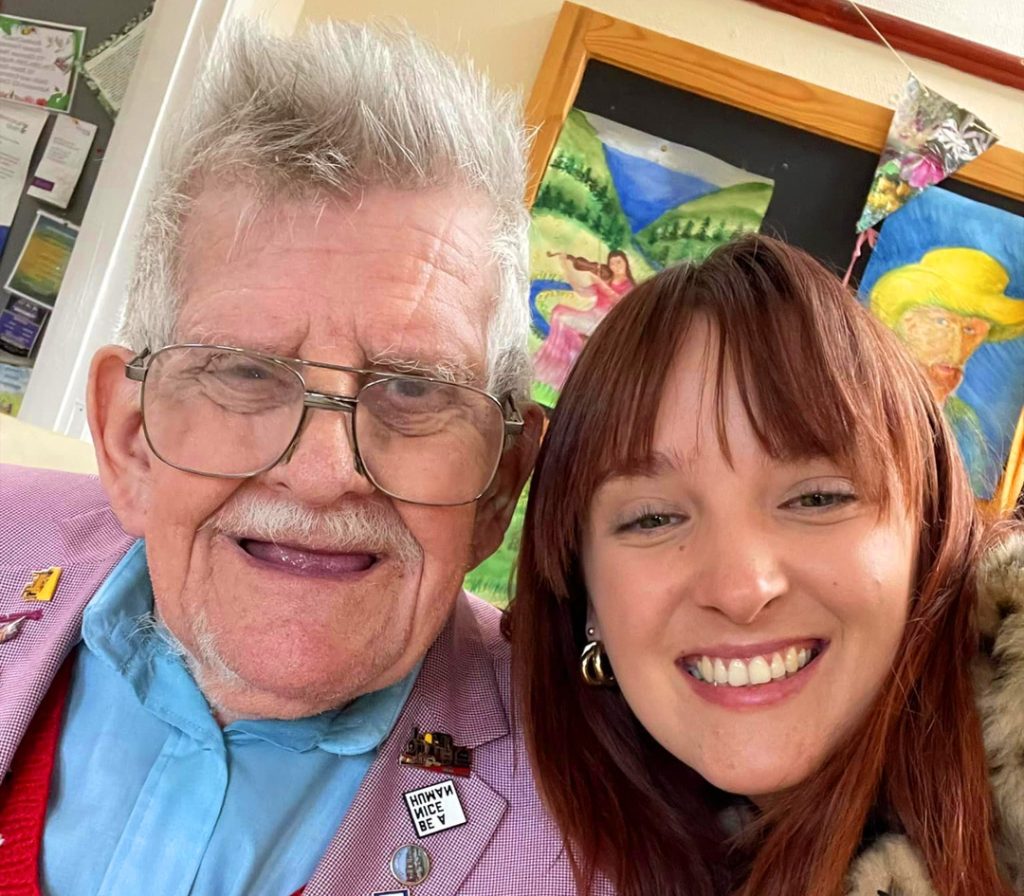 Can you share any success stories or heartwarming moments from your experience working with the elderly and combating loneliness?
We have a Whatsapp group and if I have an idea for an event I run it past them first. This gives them the voice to speak up and let me know if it'll work or not. For me, the most important part of any organisation is involving your service users in the decisions and giving them an open forum to discuss any changes that will directly affect them. It's also important to be open to that discussion, even if it's negative feedback!
Can you share any success stories or heartwarming moments from your experience working with the elderly and combating loneliness?
One of my favourite stories is about a lady called Anne, she sadly lost her husband at the beginning of 2022 and her family convinced her to attend our coffee morning, she was apprehensive but she still came along anyway. Fast forward to now and she never misses an event, is always looking forward to the next one, and even helps new members get settled in and makes them feel at ease. We had a lovely message from her granddaughter:
"My grandad died in march which left my Nan, who is disabled, on her own. Nan and grandad had been together since she was 16 so her whole life tore apart. 6 weeks after grandad died the coffee morning started – The transport meant nan was able to go as she can't drive and had no one to take her.
Although so soon after grandad's death. I encouraged nan to go and at first, she was hesitant but has now after 9 months made some great friends and it has enabled her to stay positive and focused on creating a life for herself and some independence.
I truly am so grateful this coffee morning was created to support people like my nan because she genuinely wouldn't be as strong as she is without it!!
It genuinely is part of what keeps her going. She was hesitant at the beginning but as the group is growing she is really enjoying it and looks forward to coming!"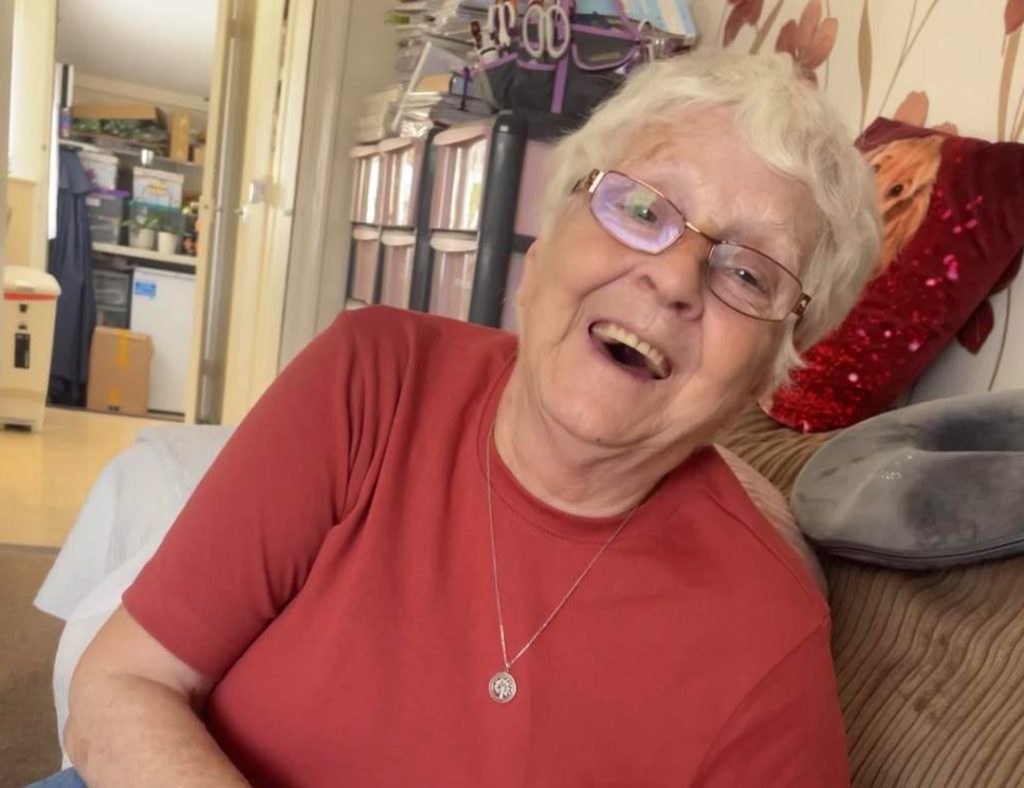 What advice would you give to individuals or organizations looking to start a similar charity or initiative to help combat loneliness in the elderly?
It's important to be aware of what's already out there. What are they doing well and what are they not doing so well and what do you plan to do differently? Establishing that connection with the people you are trying to help is, from my experience, the best way to make sure what you are hoping to launch will actually help them. For example, when I started our coffee mornings I had spoken to enough older people within the community to know that if this project was going to be successful I needed to provide transport for them. Essentially, having that understanding of their needs and the barriers that they face will give you so much more insight that will filter through into your community group/project.
How do you collaborate with other organizations, community groups, or government entities to provide support to elderly people?
We couldn't do the work we do without the help of others and are always shocked (in a good way) at the generosity of local businesses and people. Local businesses like Ted Alert provide us with a platform to spread our message and are always there, cheering us on no matter what. Community support is what drives Wishing Hearts forward and we wouldn't be where we are today without that support.
What are the future plans of your charity, and how do you hope to grow and expand in the coming years to help even more elderly people?
One day I hope to have our own community hub for people to come and get the support they need to cement ourselves into the local community even more and raise awareness of our services. Unfortunately, the issue of loneliness isn't always taken seriously but the pandemic proved that this is a serious problem. I hope to change the way we see loneliness and older people as a whole and give people the opportunity to invest in their own well-being and social network.