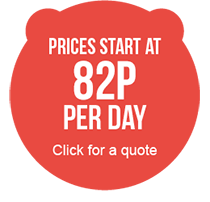 GPS Tracker
Did you know that there are around 8 million lone workers in the UK? That's a lot of vulnerable people. However, we have the perfect solution.
Introducing the TED Alert GPS tracker
If you're one of the 8 million lone workers, this is the perfect companion for you. Discreet, long-lasting and waterproof, this tracker can be worn around the neck, clipped to a belt or carried in a pocket.
How does it work?
Well, it deploys two crucial pieces of technology.
Global Positioning System or GPS as it's more commonly known. We all know the merits of this technology after years of using it to find our way to far-flung places. However, the GPS in your tracker allows our Emergency Response Unit to see your exact location.
Global System for Mobile Communication (GSM). This unique technology connects you with our 24/7 assistance at our accredited UK-based customer services.
As well as GPS and GSM, perhaps the most distinguishing feature of our GPS tracker is the fact that it works in hard to reach rural areas via a roaming sim. So, if you've gone on a solo trip to John O'Groats and taken a wrong turn somewhere in the Scottish Highlands, should you have our tracker about your person, we'll have a better chance of finding you!
Who can use this?
Well anyone really but if we're specific, it's ideal for with these groups of people:
Lone workers
The elderly, vulnerable and housebound
Adventurists
Parents and children